Puscifer Concert Locations
Puscifer is on tour again and bringing their renowned concert experience to the best concert venues near you. Check out the latest events and upcoming Puscifer tour locations below. The live music venues listed here are excited to be hosting the highly anticipated Puscifer concert tour!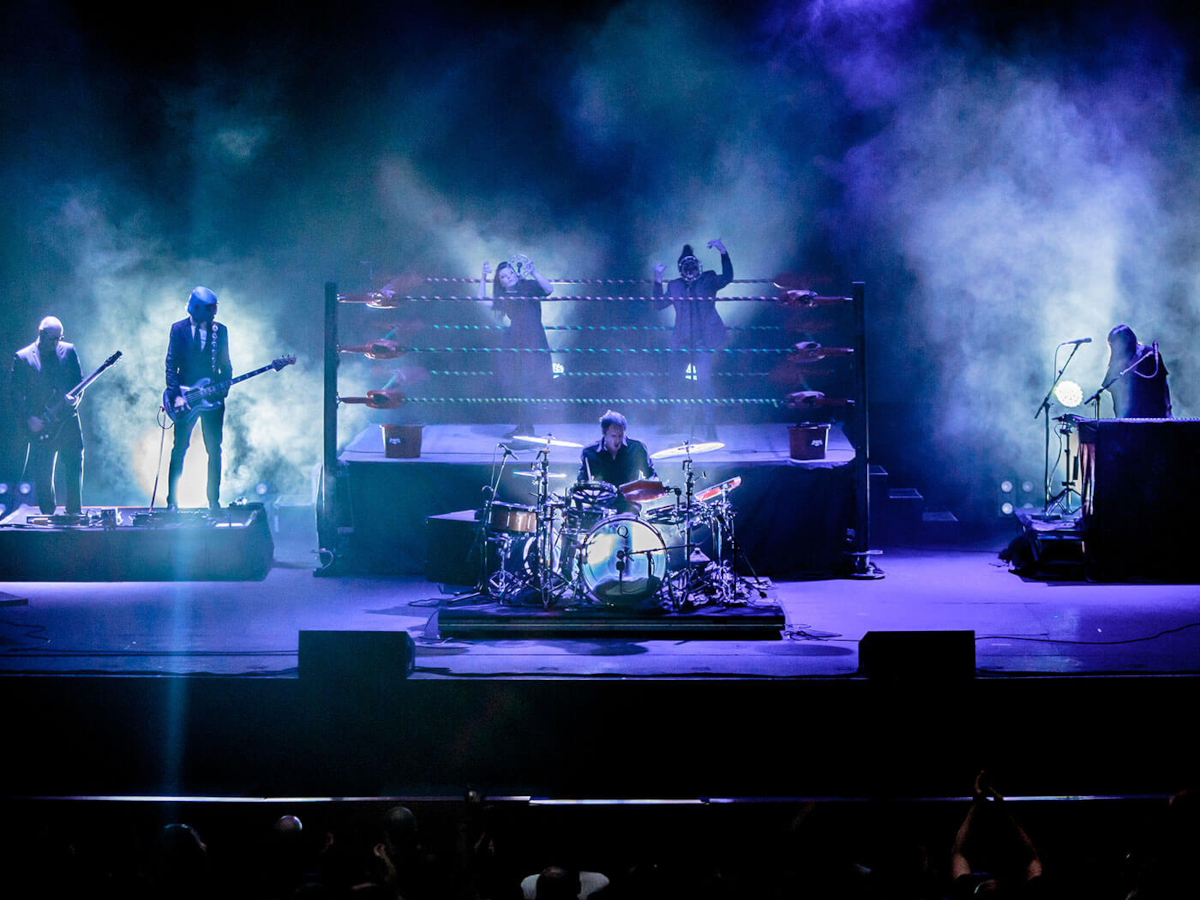 Since 2009 the band has been touring across the US. But early on in their career, Puscifer has stuck to shows in Vegas with their formal on the road tours sticking to the west coast of the US. In fact, the band used down time on their 2009 tour to record songs for "V" is for Vagina from the Club Nokia Shows.
Two years later, Keenan took the band on tour again in the fall and winter of 2011 in support of Conditions of My Parole. Unlike previous tours, this was the first to cut a larger path across the US rather than sticking purely to the west coast. And this tour became a success which led to the band's first tour dates outside of North America in 2013. As the band had found an audience in Australia, at Lollapalooza Brazil, and Lollapalooza Chile.
Later, in 2016, the band announced UK and European dates under the "Money Shot Heard Around The World" tour. The band played notable events in Manchester and London in the UK, then they had legendary shows in France, Switzerland, Italy, Austria, Netherlands, Belgium, Luxembourg, Norway before ending the tour in Sweden at the Cirkus. The next year saw Puscifer and guest act Luchafer touring across Australia and New Zealand as part of the Money Shot Round Under Tour.
Puscifer's 2020 live shows were largely canceled due to the COVID-19. So the band instead held a streaming event of pre-recorded pre-edited concert film featuring the band performing music from their newest album.
Since then, the band has performed and scheduled a total of 52 concerts from 2021 to 2022